'Tis the Season for Strategy
By Paul Rooprai
Vice President, Strategic Planning Division, and Senior Consultant
Strategic planning is essential for any business, but for nonprofits, it's an especially important tool that drives mission fulfillment and longevity. If your organization hasn't discussed strategy recently, now is the time to revisit the topic so you'll start the new year strong and with purpose.
So much is changing in the landscape around us.
Throughout 2021, we saw a rapid rise in the number of organizations taking on strategic planning. Some were dusting off existing plans to ensure they were still relevant, while others found themselves scrambling to write entirely new roadmaps. Common to most was how significantly the pandemic had impacted operations. Many found programs or services shifting, while others turned a critical eye to their mission to address changing community needs. Regardless of the reason, those who revisited their strategies for the coming 12-24 months are undoubtedly better prepared for this brave new world.
We have new resources to help you navigate your next steps.
The Strategic Tune-Up – When a bit of calibration is all you need
If your organization is looking for help with strategy but isn't sure exactly where to start, the Strategic Tune-Up is a new service debuting in January. Designed for organizations that have a strategic plan in place but want to assess whether it's still relevant and effective in driving results, this half-day session is all about engaging your board and executive team to get a fresh perspective and advice. (The best part about the Tune-Up? It's designed to be easy on the wallet and expediteresults.)
Partnership Advisory – A version of mergers & acquisitions for the nonprofit world
An increasing number of organizations are considering partnerships with others for a variety of reasons. But what options are available, and how do you determine whether it's the right fit for your organization? What steps will result in the most successful outcomes? Mission alignment is critical for any collaboration, but so is taking the right approach. Our new Partnership Advisory service guides organizations through a proven process to establish productive dialogue between organizations and find the right structure for optimal impact.
Signature Strategic Planning – When you don't want your plan to collect dust on a shelf
For organizations that need to develop full strategic plans, our Signature Strategic Planning is an efficient and cost-effective process that will challenge your team to think more creatively. The past two years has taught us how unpredictable the world can be, so gone are the days of writing 3-5 year strategic plans that sit on the shelf. Our method keeps your planning team focused on driving mission and program effectiveness, honing in on the next 12-24 months to ensure your organization locks in strategic wins that build momentum quickly. (Some clients even say they have fun planning with us…strange, but true!)
Whether some or all of these services appeal to you, please reach out to me anytime for a free, friendly assessment of your organization's strategy needs. I look forward to connecting with you!
Happy Holidays!
Paul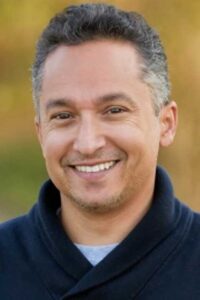 About Paul

Paul Rooprai is an experienced strategist, marketer, and business improvement executive with more than 20 years of experience leading strategy and marketing for public and privately held companies. He has developed dozens of products and services and championed operational changes that have driven significant sales growth, and he's served as dealmaker for more than a dozen acquisitions and divestitures. Paul brings a wealth of knowledge from the for-profit sector to help drive results for nonprofits. Learn more about Paul!